Premiere for Humans exhibition
In April 2022, the first stage of Universeum's new exhibition focusing on the human body and mind was unveiled. The Humans exhibition is now complete and had its premiere on 6 April 2023.
A COMPLETE PICTURE OF A HUMAN
How can we give ourselves the best chance to live a healthy life? Humans provides an overall medical view of the human body and mind. It's now possible to take an exciting journey through the body, exploring how our bodies work and the biological mechanisms that govern our lives, including organ systems, from nose to bottom and everything in between, right down to the chemistry of cells. We also shine a light on major health challenges and how we can tackle them, using the body's defence systems or through lifestyle choices.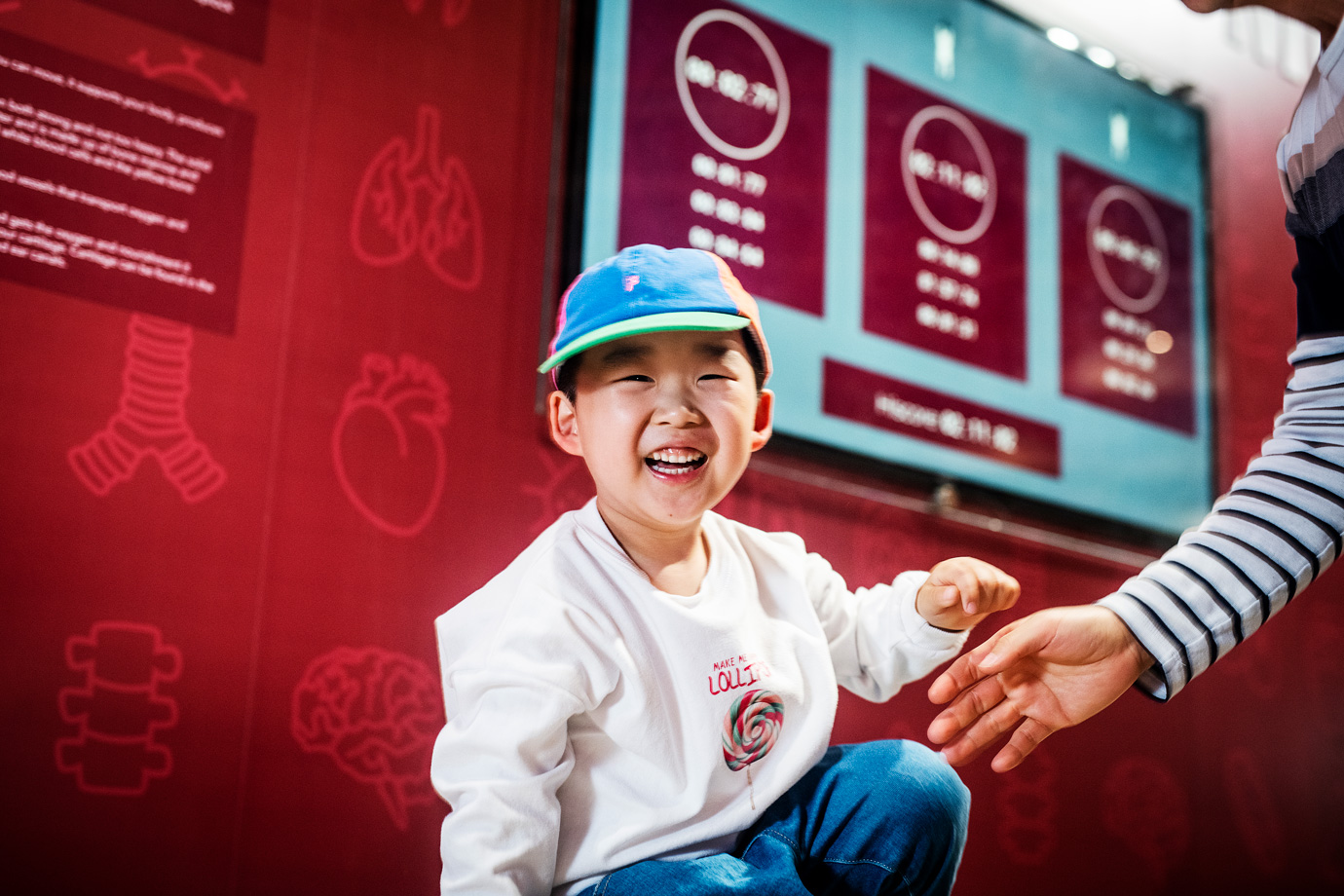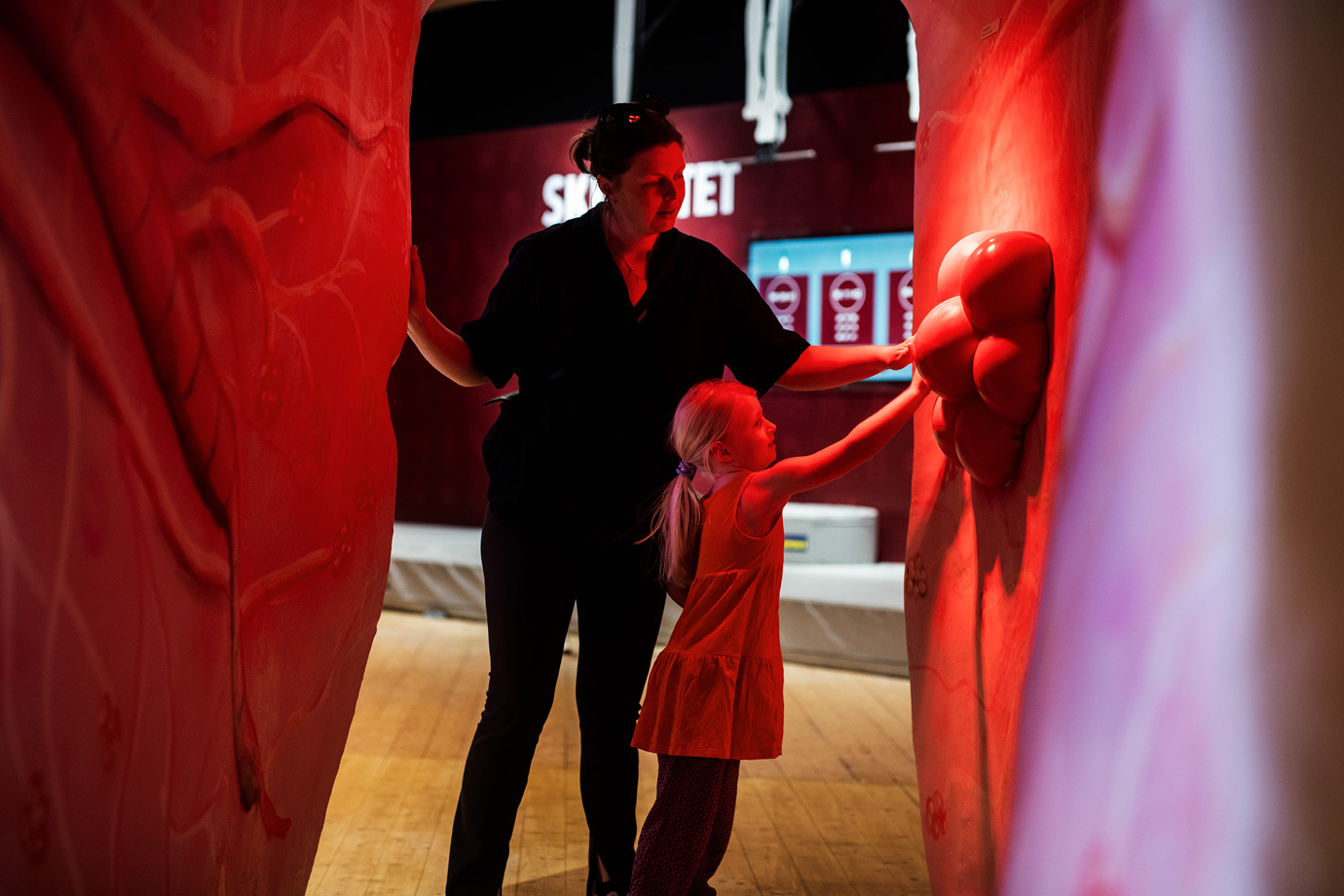 New and updated experiences
The first stage of Humans features mental puzzles and physical challenges involving various parts of the body: the airways, the immune system, the skeleton and the muscles. The exhibition is now being expanded to include more organs, and the existing displays will also be updated.
– We will be making a few changes to displays, such as the addition of a digital game that takes you on a journey through the gastrointestinal tract. The asthma display will now provide visitors with the chance to investigate their own pulse, says Viktoria Hurtig, project manager for Humans..
JOURNEY THROUGH THE CIRCULATORY SYSTEM
From the ehibitions opening on 6 April, visitors will be able to study the heart, nails and hair, among other subjects, in detail..
– What I'm looking forward to most is the section on the brain. Using 3D-printed brains from people and animals, for example, it's possible to explore the complexity of the brain.
The two sections of the exhibition are now also connected by a circulatory system that winds its way right through Humans.
– Our bloodline game continues right through Humans, and visitors can play their way around the exhibition by jumping on red blood cells and answering questions, says Viktoria. The whole thing has been designed as an interactive experience, with a number of activities that help you to learn about the body with the aid of your own body.
Life science initative
Humans is part of Universeum's life science initiative, which aims to contribute to sustainable health – for mankind and for our planet. The Herman Krefting Foundation for Allergy and Asthma Research has donated funds to make this initiative a reality. Together, Universeum and the foundation want to make knowledge and research within biology and chemistry accessible to children, young people and adults.
CONTACT US.
Do you want to know more about Humans or our life science initative? Let us know!
031-335 64 00
[email protected]